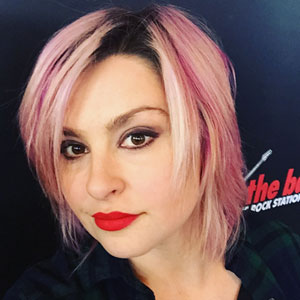 Joanna Campbell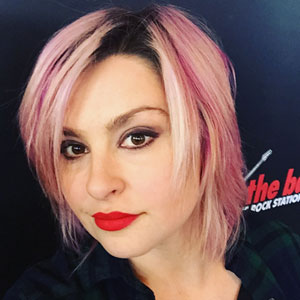 Joanna – Weekday Mid-Days 10am-3pm On The Bay
Joanna has been all over the radio dial in Maryland, Pennsylvania and Virginia, starting when she was still in high school! She first discovered bands like Fleetwood Mac and The Eagles by raiding her parent's record collection, then moved onto The Doors, Led Zeppelin, Jimi, Janis, and Ozzy…all while making her own mix tapes that had to fit the cassette PERFECTLY, a skill that would come in handy when planning out The Bay Lunch Break Monday–Friday at noon on The Bay.
A trivia buff, she loves to share some of her otherwise useless information during "Live at 11" and "The 2 O'clock Block" – but watch out if you are playing Trivial Pursuit, especially the Star Wars edition. Joanna also has some pretty strong opinions on a lot of things, making her a great judge at Baltimore ComicCon's Costume Contest, The Highlandtown Wine Festival, and the New Freedom Battle of the Bands!
When she's not entertaining you through your speakers, Joanna loves the stage and has emceed at some of Baltimore's most popular parties and concerts like Big Night Baltimore, Charm City Music Fest, and the HFStival. Behind the scenes, she's interviewed some of the biggest names in music, including George Thorogood, Charlie Daniels, and Adam Lambert. Some of Joanna's favorite annual charity events to participate in are Pawject Runway (benefiting the Baltimore Animal Rescue and Care Shelter), Brew at the Zoo (benefitting The Maryland Zoo), and Fashion Rocks Autism (benefiting SafeMinds).
In her spare time, Joanna is out and about tasting the best food the area has to offer and enjoying the local music scene, but is also happy at home reading comic books or watching movies and wrestling with her husband, five cats, and three dogs all piled-up together on the couch…and of course she always finds a few spare moments to bang on one of her vintage drum sets in her home studio!
For requests and bookings: joannac@thebayonline.com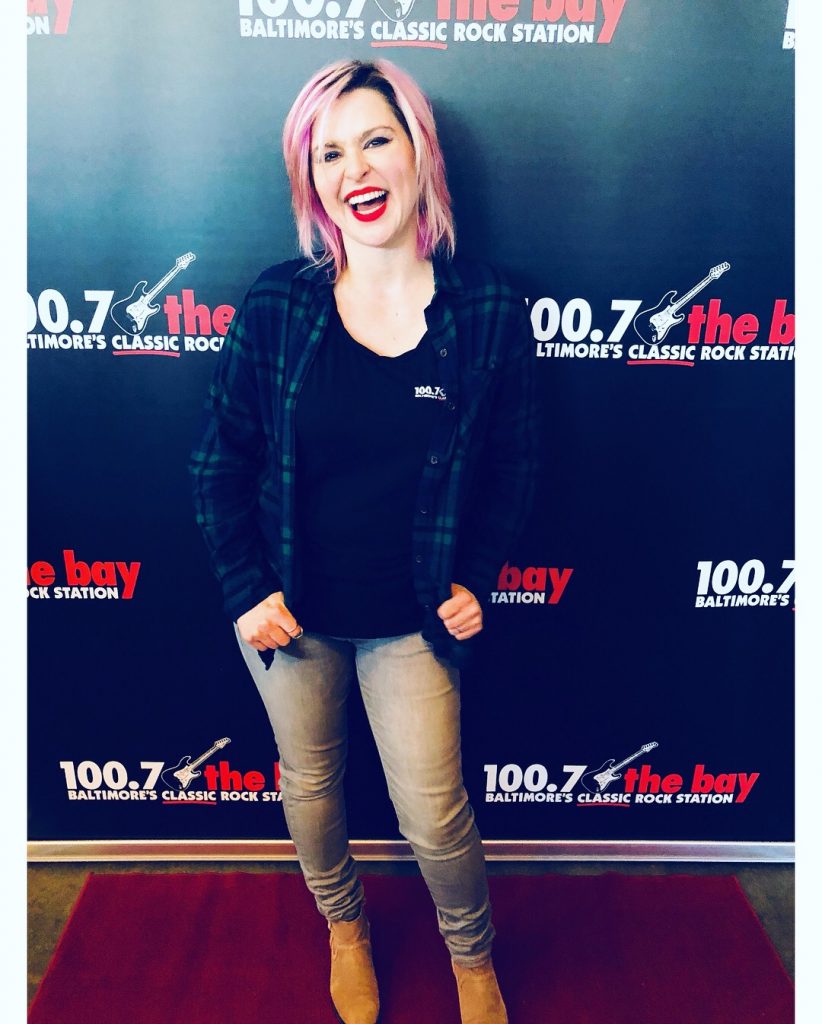 Adam Lambert and Joanna