Baltimore Soundstage is bringing back live music, safely and SOON!
They are reopening this weekend (socially distanced) with limited capacity, full food and beverage service, as well as an outdoor bistro on weekends from lunch to happy hour. Matt had a chance to catch up with Dave Jr. from Soundstage about reopening, booking shows, and expanding out to the Frederick Fairgrounds where they are hosting a series of drive-in concerts.
To see the upcoming show line up and purchase tickets, click here
To buy tickets to the drive-in concert series at the Frederick Fairgrounds, click here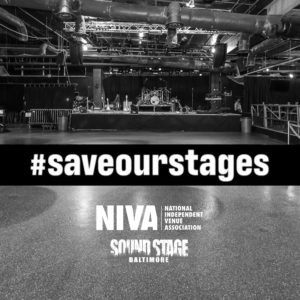 Matt Davis talks about the return of live mus...