Brian Eder, (known to many as "Bay Cafe Brian" around Baltimore), was one of the anglers on the "Drillin & Billin" boat during Ocean City's White Marlin Open last week. Brian is no stranger to fishing in the tournament, but he admits, with over 400 boats in the competition it was a nerve-wracking moment until their team knew that their 77 lb catch won them 2nd place and $1.76 MILLION in prize money.
Colleen Carew chats with Brian about this year's tournament, spotting Michael Jordan, and the prize money. Take a listen ..then stop by his restaurant, The Chasseur, and congratulate him in person!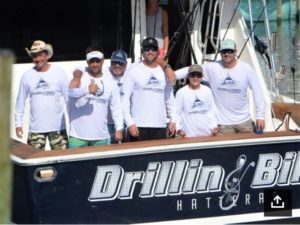 Colleen's call with Baltimore's Brian Eder, m...
100.7 The Bay: On-Demand Interviews