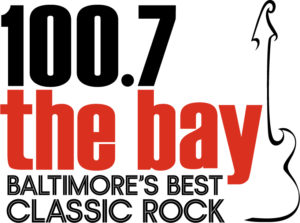 The 100.7 The Bay Contest Rules
Eligibility:
All contests/promotions are open to all legal U.S. residents.
All winners of any WZBA-FM contest must be at least 18 years of age, unless otherwise notified.
Each person may only register, qualify and/or win once for a contest/promotion and one winner/qualifier per household every 30 days, unless otherwise notified.
When entering a text contest you are only eligible to win if you answer the phone when we call you to tell you that you won the prize.
Individuals texting messages that have hateful, violent or sexual content will have their phone numbers blocked.  Consequently, individuals with blocked phone numbers will be unable to enter text-in-to-win contests.
Employees and family of Shamrock Communications, their participating sponsors, affiliates, and other broadcasting media outlets are not eligible and are prohibited from participating/winning.
Odds of contests depend on the number of entries and participation.
Prizes:
Prizes can be claimed at the Shamrock Communications studios located at 11350 McCormick Road, Executive Plaza 3, Suite 701, Hunt Valley, MD 21031, by appointment only during business hours: Monday – Friday from 9am – 5pm.
Winners must, personally, claim their prize within thirty (30) calendar days of notification of prize availability or they forfeit their prize, no exceptions. Winners must provide a valid government issued photo ID (driver's license, state ID card, passport, military ID) when claiming their prize.
Prizes are non-transferable and not redeemable for cash and cannot be substituted for another prize at the request of the winner.
Shamrock Communications reserves the right to substitute a prize for one of equal or greater value.
Winners are responsible for all federal and local income taxes and applicable fees relating to prizes.
All prizes won are in "as is" condition and Shamrock Communications is not responsible for any defective prizes.
Release:
All contestants/participants acknowledge as a condition of entry, that Shamrock Communications has a right to publicize or broadcast their name, image and likeness for promotional purposes.
All winners and beneficiaries of prizes from Shamrock Communications agree to indemnify and hold harmless Shamrock Communications and their participating sponsors from any liability. Some winners may be required to sign an additional waiver/release of liability to receive certain prizes.
Shamrock Communications is not responsible for any failure of telephone or internet services when trying to enter a contest.
In the event of a mail-in to win contest, each entry must be mailed separately and Shamrock Communications is not responsible for any lost, redirected mail and postage entries.
Shamrock Communications reserves the sole right to modify, cancel or suspend any promotion should fraud or other causes beyond the control of Shamrock Communications corrupt the administration, security or proper conduct of the promotion.
Shamrock Communications is the sole judge of all matters pertaining to contest/promotions and their decision is final.
For specific rules to contests/promotions, please visit WZBA-FM's official website: https://www.thebayonline.com, or pick up a copy at the Shamrock Communications studios during regular business hours (see #6 for address).
No obligation or purchase necessary.