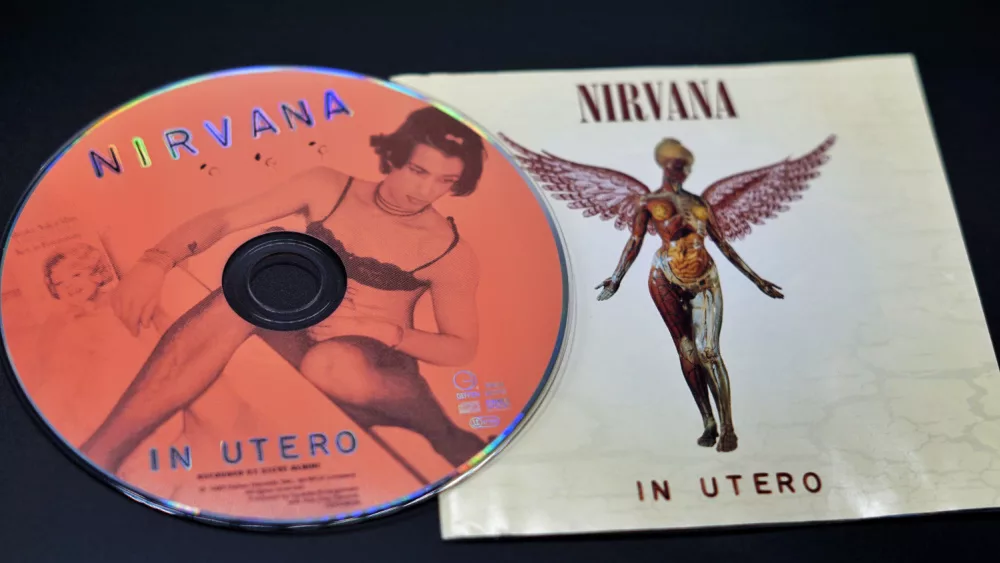 The 30th anniversary of Nirvana's acclaimed third album In Utero will be celebrated with a super deluxe reissue, arriving on October 27, 2023.
The three Super Deluxe Edition releases comprise a total of 72 tracks with 53 previously unreleased tracks. The unreleased material includes two full concerts — 'Live In Los Angeles' in 1993, and the band's final Seattle performance, 'Live In Seattle' in 1994 –in addition to six bonus live tracks from Rome, Springfield, and New York. Additionally, In Utero's original twelve songs, along with five bonus tracks and B-sides, have been newly remastered from the original analog master stereo tapes. Box set configurations include a limited-edition 8LP Super Deluxe box set, 5CD Super Deluxe box set, 1 LP + 10" edition, 2CD Deluxe edition, and a Digital Super Deluxe edition.
Nirvana recorded In Utero over the course of six days in February 1993 at Pachyderm Studio in Cannon Falls, MN with Albini. The album marked Nirvana's first #1 debut on the Billboard 200, and has since been certified 6x platinum in the United States.
In Utero 30th Anniversary reissue items are available for pre-order via the band's official website. The Super Deluxe Edition box set will drop on October 27th; to pre-order, head here.
Editorial credit: Stefano Chiacchiarini '74 / Shutterstock.com