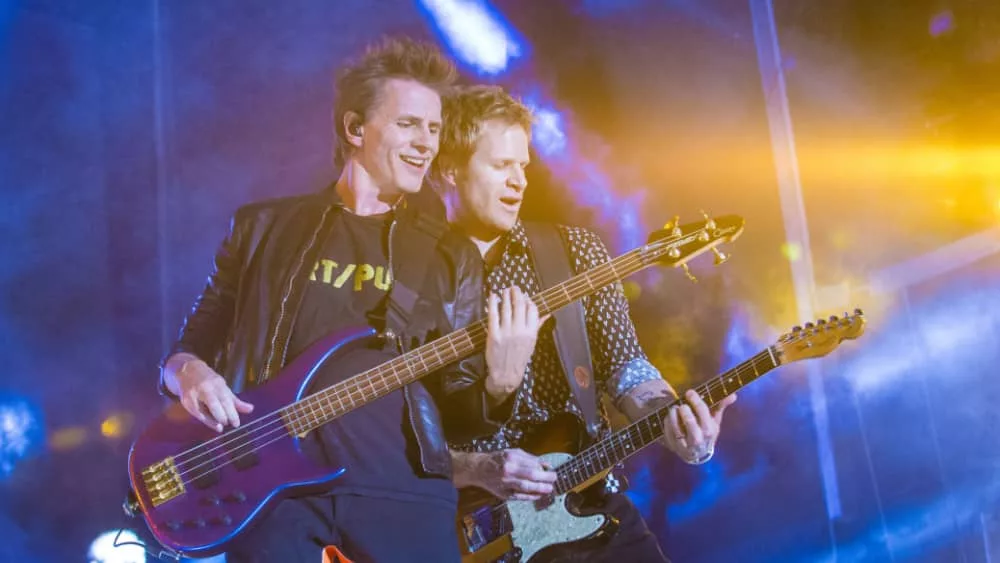 Duran Duran have announced their 16th studio album, Danse Macabre, due out on October 27th. The album, which features a 'Halloween Theme', is comprised of new songs and several covers, including those by Billie Eilish, Talking Heads, The Rolling Stones, and more. The band has also shared the record's title track, "Danse Macabre," which you can listen to – here.
The covers included on the Danse Macabre are renditions of Billie Eilish's "Bury a Friend," Talking Heads' "Psycho Killer," The Rolling Stones' "Paint It Black," Siouxsie and the Banshees' "Spellbound," Cerrone's "Supernature," and The Specials' "Ghost Town."
According to a press release, Danse Macabre and its Halloween theme were inspired by Duran Duran's 2022 Halloween show. The band's Nick Rhodes explained: "That evening inspired us to explore further and to make an album, using Halloween as the key theme. The record metamorphosed through a pure, organic process, and not only was it made faster than anything since our debut album, it has also resulted in something none of us could have ever predicted." Said Duran Duran's Simon Le Bon:"It's about a crazy Halloween party. It's supposed to be fun!"
Duran Duran are also still on the road for their "Future Past Tour" with Nile Rodgers and Chic, which will run through the end of September.
To pre-order the Danse Macabre album, head here.
Editorial credit: Kobby Dagan / Shutterstock.com