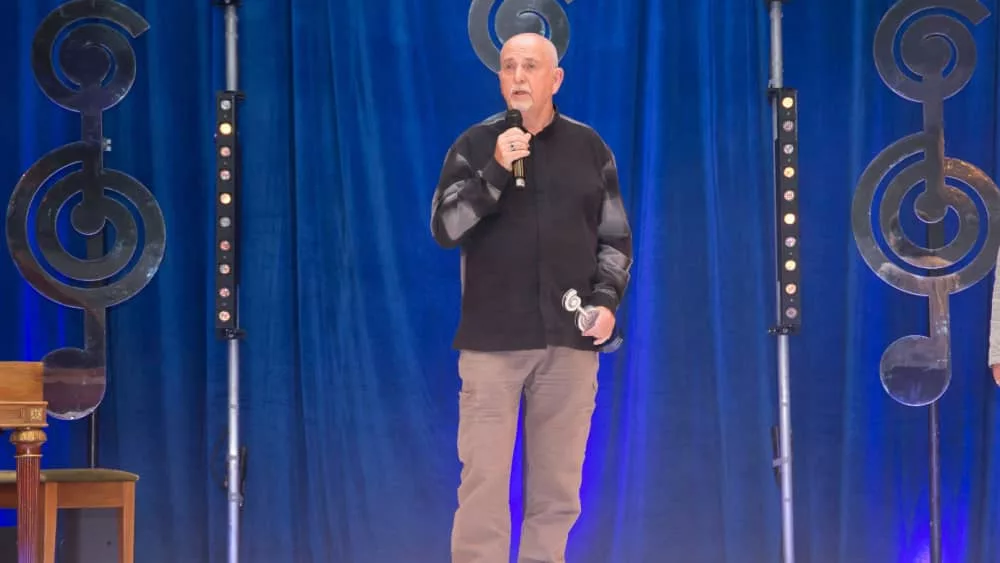 Peter Gabriel has released his latest single off the album i/o. "Olive Tree" is the the eighth track off the album, which was written and produced by Gabriel.
Gabriel shares of "Olive Tree": "In some ways I do think we are part of everything and we probably have means to connect and communicate with everything that we often shut off. We only want to see and listen to the things that seem important and relevant to us and shut out the noise of everything else when, probably, hidden in that noise there are all sorts of things that can help us realize our place in this future world."
Similar to previous releases, "Olive Tree" will come with differing mix approaches from Mark "Spike" Stent (Bright-Side Mix), Tchad Blake (Dark-Side Mix) and Hans-Martin Buff's Atmos mix (In-Side Mix), the latter two which will released later in the month.
Take a listen to 'Olive Tree' (Bright-Side Mix). – here.
Editorial credit: Dean Fardell / Shutterstock.com