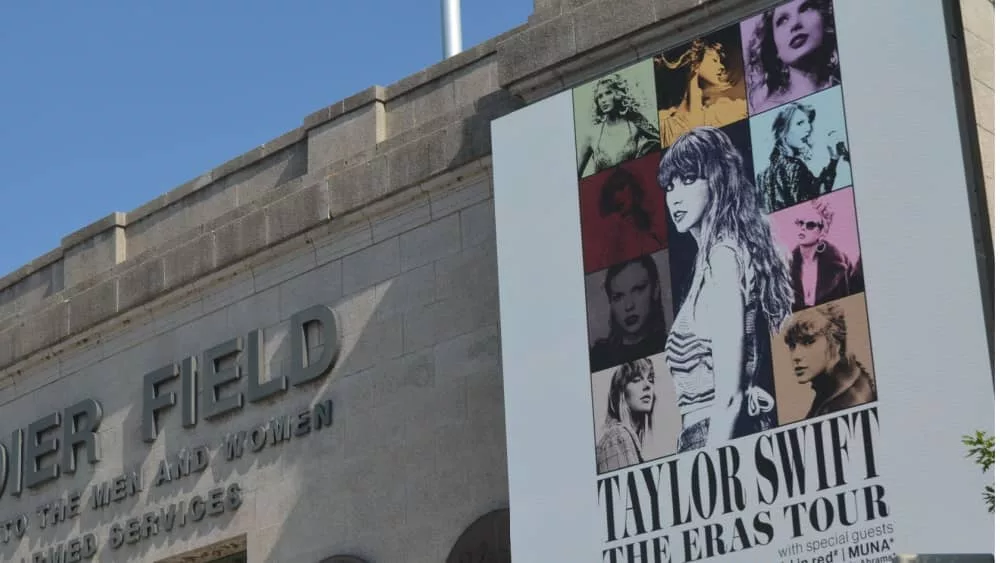 Taylor Swift has announced a new run of North American dates on her 'Eras Tour' for late 2024. The 33-year-old singer-songwriter announced 15 more shows, sharing on social media: "Turns out it's NOT the end of an era
Miami, New Orleans, Indy and Toronto: The Eras Tour is coming to you in 2024 with @gracieabrams! Verified fan registration for all shows is open now – visit http://TaylorSwift.com for more information"
Swift's return to North America in 2024 will kick off with three shows each in Miami, New Orleans and Indianapolis, with six performances set for Toronto in October and November of next year. Gracie Abrams will serve as support all dates.
Swift will wrap the first leg of her North American run with six shows in SoFi Stadium in Los Angeles that kicked off on August 3rd running through August 9th.  She then heads to Mexico for three dates in August followed by South American stops in Argentina, Rio de Janeiro and Brazil in November. Swift will spend most of 2024 on the European leg of the Eras Tour, beginning May 2024 with stops in Sweden, Portugal, France, Spain, The UK, Ireland, Italy, Netherlands, Switzerland, Germany, Poland, and Austria.
Verified Fan registration is open now on Ticketmaster through 5 p.m. ET Saturday, August 5th at 5 pm ET/2 pm PT. Fans will receive confirmation if they will have access to the Verified Fan on sale or if they've been placed on a waiting list on Tuesday, August 8th. The Verified Fans on sale runs Wednesday, August 9th through Friday, August 11th with assigned specific on sale windows.
Editorial credit: e.backlund / Shutterstock.com