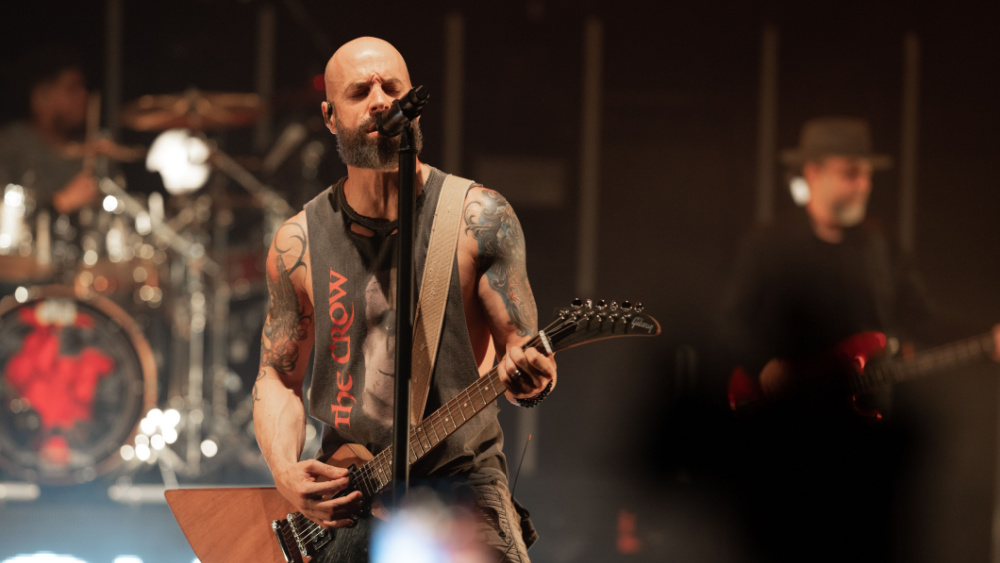 Daughtry and Lzzy Hale have teamed up for a cover of the classic Journey hit "Separate Ways (Worlds Apart), nearly 40 years after the song was initially released as a single off of Journey's Frontiers LP.
Daughtry posted on Facebook: "40 years ago today Journey released this song as a single from their album 'Frontiers.' It is truly an honor to share this rendition with you. We hope you dig it!!!" 
Hale added, "Chris Daughtry and I have been threatening to unleash a duet for years. What better way to do that than by paying tribute to one of our mutual influences…. JOURNEY! This song is not only part of the 'Stranger Things' soundtrack, but has been my go-to for karaoke for as long as I can remember! I'm so honored to have been a part of this and I hope it makes you smile as big as I did while recording it!"
You can stream the cover of Journey's "Separate Ways (Worlds Apart)" – here.
Take a look at the lyric video – here.
Editorial credit: J.A. Dunbar / Shutterstock.com