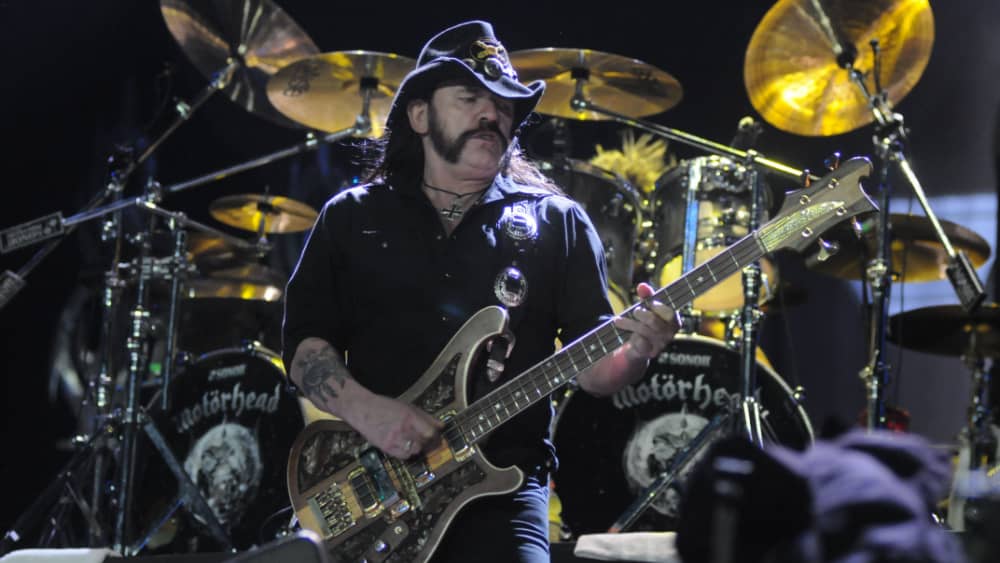 Motörhead have shared their previously unreleased song, Bullet In Your Brain, taken from the band's forthcoming collection Bad Magic: Serious Bad Magic, which is scheduled to arrive on February 24.  Along with the track is a behind-the-scenes video which shows the iconic rock'n'roll band hard at work in the studio during the making of their final studio album, 2015's Bad Magic.
The new deluxe edition will feature Bullet In Your Brain as one of two 'new' bonus songs, alongside Greedy Bastards. There will also be included a recording of one of Motörhead's live performances from Japan's Mt. Fuji Festival in 2015. Bad Magic: Serious Bad Magic will be released on double 12″ vinyl, on a CD Digipak with bonus disc, and as a limited edition box set, which will also be available for digital streaming. You can find details on how to pre-order the collection here; and on streaming services here.
Take a look at the official video for Bullet In Your Brain – on YouTube.
Editorial credit: A.RICARDO / Shutterstock.com