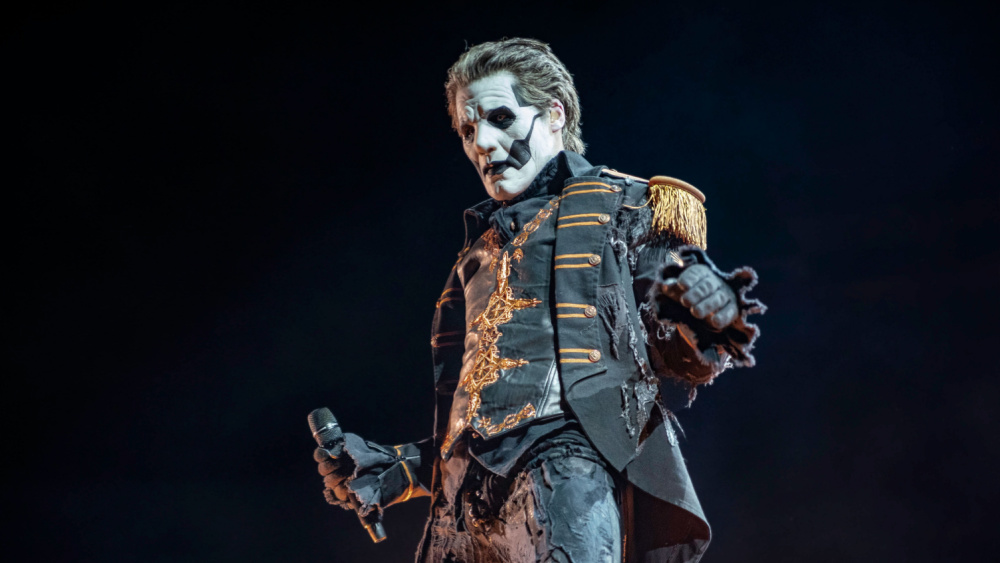 Ghost have shared a new lyric video for their surprise hit "Mary On A Cross," which went viral on TikTok earlier this year.  "Mary On A Cross" was originally released as a B-side in 2019, but became the band's first Billboard Hot 100 charting single earlier this year after it was featured in a TikTok video about Stranger Things, sending it viral on the platform. A special, limited edition physical release of "Mary On A Cross" will also be available to purchase, and is set to be included on a purple vinyl version of the 2019 album Seven Inches Of Satanic Panic, which is available to pre-order now.
The new lyric video sets the song to newly unearthed – and never-before-seen – vintage Super 8 footage of Ghost's early line-up. According to a press release, the scenes were 'shot at a gig at Los Angeles' famed venue Whisky-A-Go-Go in 1969,'  The new video follows several other versions and videos for the song shared this year; in September, Ghost shared a live video for the track, which was filmed at a show in Tampa, Florida, during the summer 2022 leg of the band's "Imperatour."  In addition, a "slowed + reverb" version of "Mary On A Cross" was also shared. The new version lent theatrics and a sense of ominous doom to the sneering, sardonic hit and was made available for creators to use on TikTok.
To stream "Mary On A Cross" head here.
Take a look at the new lyric video for "Mary On A Cross" – here.
Editorial credit: Davide Sciaky / Shutterstock.com