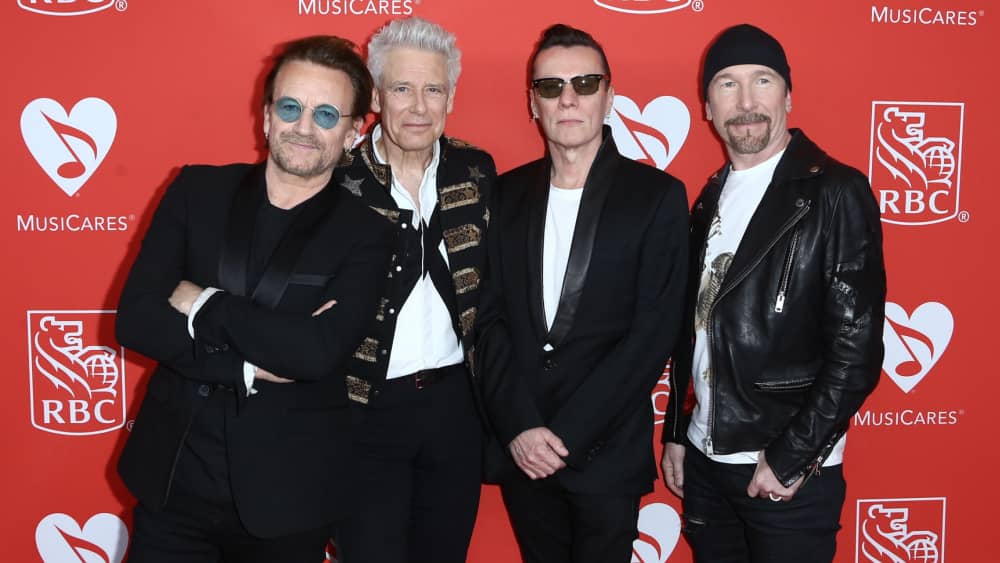 U2 drummer Larry Mullen Jr. said in a recent interview with The Washington Post that if the band tours next year, he will have to sit out the trek, due to plans to undergo surgery. The band was interviewed for a profile piece tied to the group's acceptance of a lifetime achievement award at the Kennedy Center Honors this weekend.
Mullen is paraphrased in the interview, and not directly quoted (it is reportedly Mullen's first interview in seven years,). However, Washington Post staffer Geoff Edgers explains, "he [Larry] is blunt.  If the band plays live in 2023, "it will probably be without him, as he needs surgery to continue playing."
U2 has been busy with two albums in the works: The first is an album of all-new originals, Songs of Ascent, described as "nearly finished". The second album is the heavily-rumored Surrender, said to feature 40 "stripped-down" versions of U2 songs written about in Bono's new memoir of the same name. Neither album has been given a release date.
U2 hasn't toured since 2019, but Bono has stayed busy He's most recently been doing a limited number of solo tour dates to promote his book, Surrender, from which he recites passages and sings snippets of relevant songs. The US leg of his limited-run tour has wrapped up, and the singer is currently on its European leg.
Editorial credit: Debby Wong / Shutterstock.com