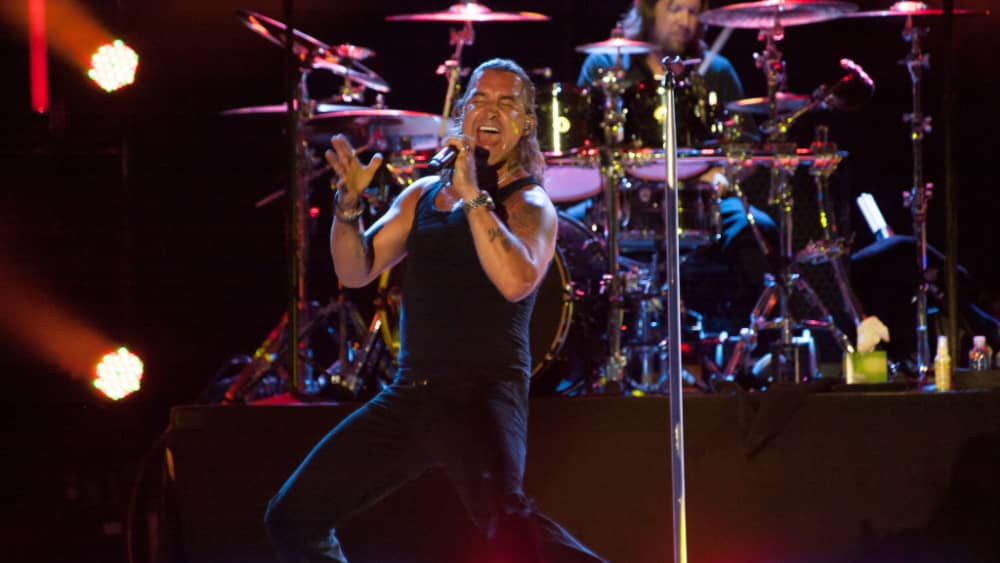 Creed's debut album 'My Own Prison' will be reissued in vinyl for the first time in honor of its 25th anniversary.  The reissue will be released on December 2, and is available for pre-order – here.
The multi-platinum-selling hard rock classic album debuted in August 1997 and put the band on the map with singles including "One," "Torn," "What's This Life For" and the title track. Creed then achieved further fame with their 1999 follow-up, Human Clay, which spawned the singles "Higher," "With Arms Wide Open" and "What If," and is now certified Diamond by the RIAA.
Creed's most recent album was 2009's Full Circle, and the band's has been on hiatus since 2013. Vocalist Scott Stapp has since released two solo records, while band members Mark Tremonti (guitar), Brian Marshall (bass) and Scott Phillips (drums) have continued to play with Myles Kennedy in Alter Bridge.
Editorial credit: Randy Miramontez / Shutterstock.com