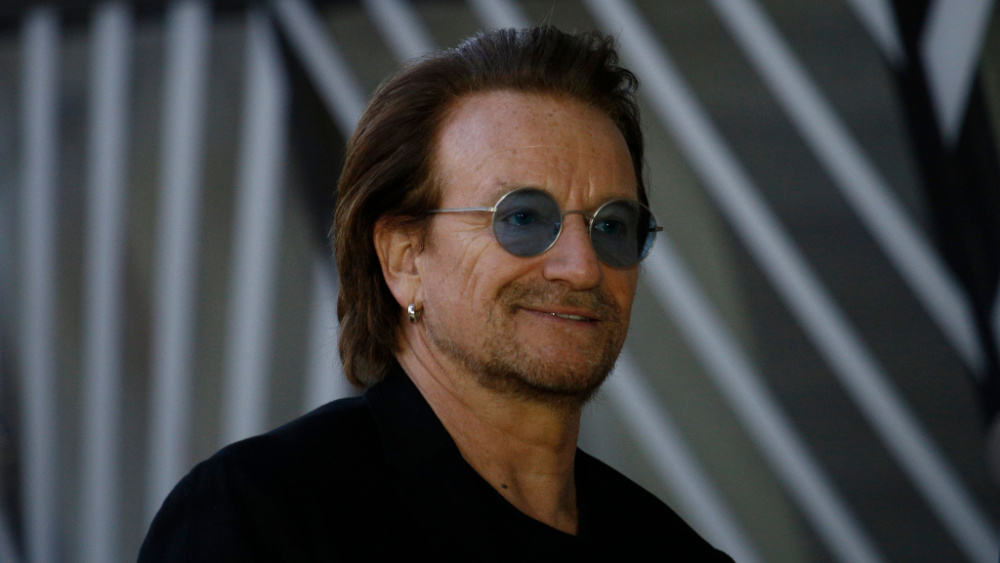 Bono revealed that despite U2 recording about 20 songs for its long-awaited Songs of Ascent album, the band will be shelving it — for now. Bono shared with The New York Times that the band has decided to return the studio in favor of a rock album. Said Bono: "We have almost finished this album called Songs of Ascent, which we're not putting out. We're going to put out a rock 'n' roll album. So we're not putting this out, but I'm telling you it's awesome."  
The U2 frontman added that Songs of Ascent isn't scrapped, just "on hold" and will be replaced with "a noisy, uncompromising, unreasonable guitar album. In among that unreasonableness, it is likely that I will put the part of me, the anger that hasn't been managed, to good use." It's unclear when the new rock record or Songs of Ascent will drop.
The band is also planning to release 'Songs of Surrender' this fall, featuring 40 older U2 songs recreated during the lockdown. The fan site U2 Songs states some of the tracks will be previewed on November 1st with the companion audio book of Bono's memoir, Surrender: 40 Songs, One Stor,. "Sunday Bloody Sunday," "One," "With Or Without You," "Beautiful Day" and more are set to be released as a four disc set sometime following the book's release.
Editorial credit: Alexandros Michailidis / Shutterstock.com