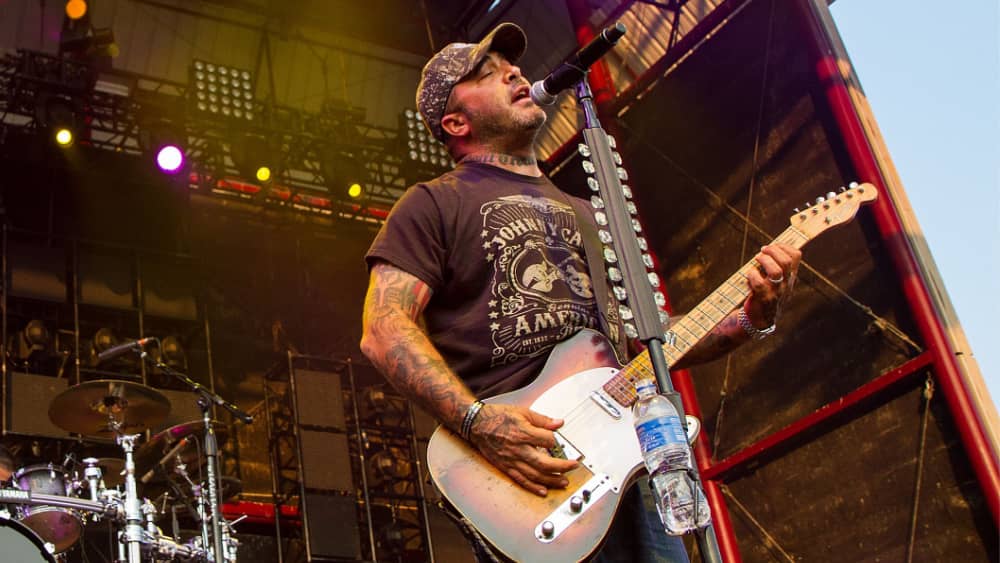 STAIND frontman Aaron Lewis will launching a solo acoustic tour early 2023. Lewis' "American Patriot Acoustic Tour" kicks off Jan. 20 in Las Vegas, NV at the Orleans Casino, and sees Lewis playing weekends for most shows.
The newly announced tour comes in support of Lewis' latest album, "Frayed at Both Ends", which arrived back in early 2022. STAIND have also reportedly been working on a new album, according to guitarist Mike Mushok, which should arrive at some point in 2023.
Ticket info for the "American Patriot Acoustic Tour" can be found on Aaron Lewis's official website.
Editorial credit: txking / Shutterstock.com