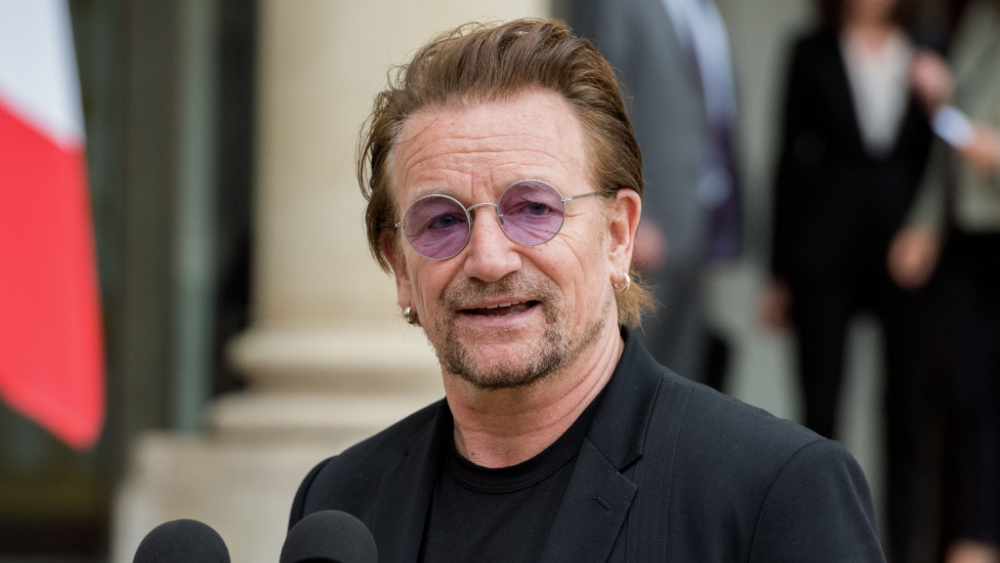 U2's Bono has announced a worldwide book tour in support of his forthcoming memoir 'Surrender: 40 Songs, One Story.'   A tweet from U2's account reads: 'Bono's hitting the road for the #SurrenderMemoir Book Tour. Join him for an evening of words, music & some mischief as he brings the stories of his life – live & in person – to 14 cities across North America and Europe.Tickets on sale October 7.'  The 576-page volume memoir is set for release on November 1, and will explore the origins of 40 key songs in U2's discography. Each chapter is named for the song it covers.
Next month, Bono will head out on a 14-city book tour dubbed 'Stories Of Surrender',  billed as "an evening of words, music and some mischief". Bono said in a statement: "I miss being on stage and the closeness of U2's audience. In these shows I've got some stories to sing, and some songs to tell. Plus I want to have some fun presenting my ME-moir, SURRENDER, which is really more of a WE-moir if I think of all the people who helped me get from there to here."
The 'Stories Of Surrender' book tour will begin on November 2 in New York City. Tickets go on sale from 10am local time on Friday. October 7.  For tickets, head here.
Pre-orders for 'Surrender: 40 Songs, One Story' are available – here.
Editorial credit: Frederic Legrand – COMEO / Shutterstock.com