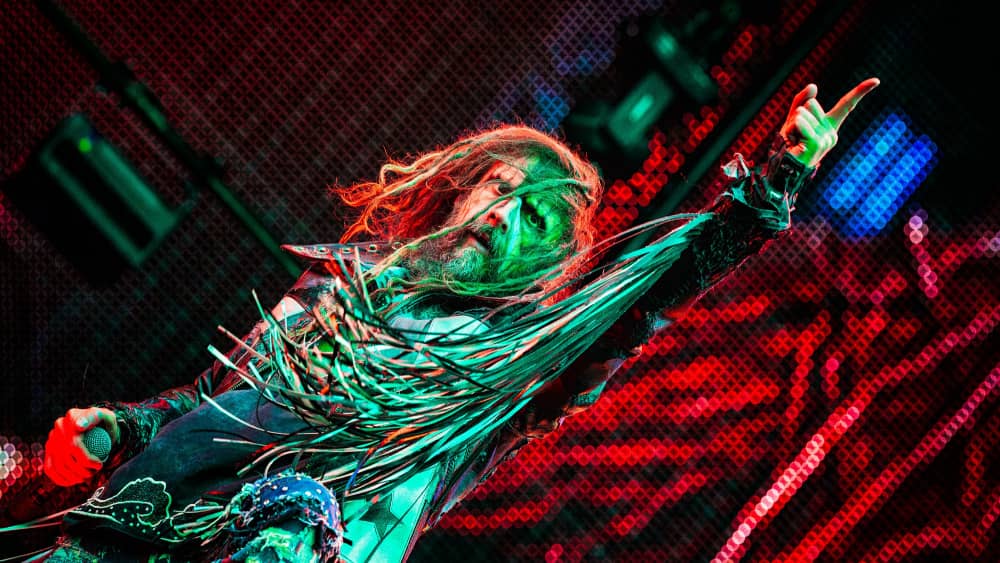 Two tracks from Rob Zombie's upcoming The Munsters movie have been released, called "It's Zombo (The Zombo Theme)" and "The House of Zombo."
The two tunes are already available on the It's Zombo! 12″ single from Waxwork Records; the full soundtrack arrives in September. Zombie's The Munsters comes to home video (digital, Blu-ray and DVD) on Sept. 27, and will then stream on Netflix.
Zombo is a character from the original The Munsters TV sitcom from the 1960s, which follows the fictional lives of the Frankenstein-like Herman Munster, his vampiric wife, Lily, her grandfather, their niece, Marilyn, and the couple's werewolf son, Eddie. Zombie's "Dragula" was named after a vehicle from the show.
Check out the two new tracks – here.
Editorial credit: Natalia Kempin / Shutterstock.com