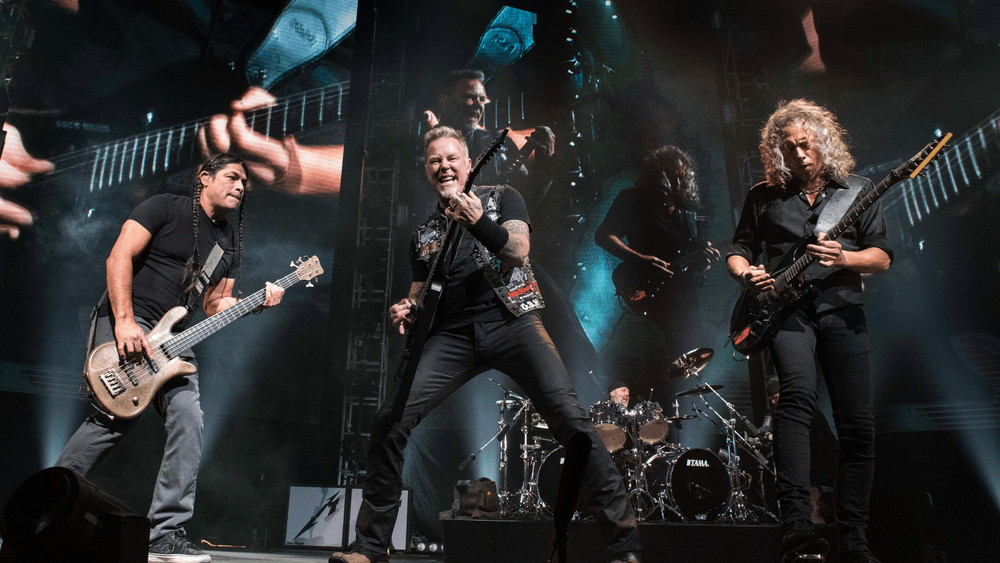 36 years after its release, Metallica have finally shared the music video for the title track to their 1986 Master of Puppets album. The animated lyric video was created by UK design agency ILOVEDUST, which helped in creating Ozzy Osbourne's Patient Number 9 artwork and worked with the Foo Fighters for their Studio 666 movie.
Master of Puppets has received major attention lately, thanks to its inclusion in the Season 4 finale of the Netflix mega-hit series Stranger Things.  Metallica had previously released live performances of Master of Puppets, but this is the first official video released from their first three albums spanning 1983-1986. The group's first-ever video was issued in 1988 for "One" which appears on …And Justice For All.
The signature song from the band jumped from 47-23 in its first appearance in the UK Top 40 more than three decades after its initial release. The song also climbed up the Billboard charts dated July 16, making its first appearance on the all-genre Billboard Hot 100 at No. 40 and marking the bands' first time on the chart since "The Day That Never Comes" wrapped its run in November 2008, after reaching No. 31 that September.
Check out the "Master of Puppets" lyric video – here.
METALLICA Streams Animated Lyric Video For "Master Of Puppets"
Editorial credit: Maj.l / Shutterstock.com