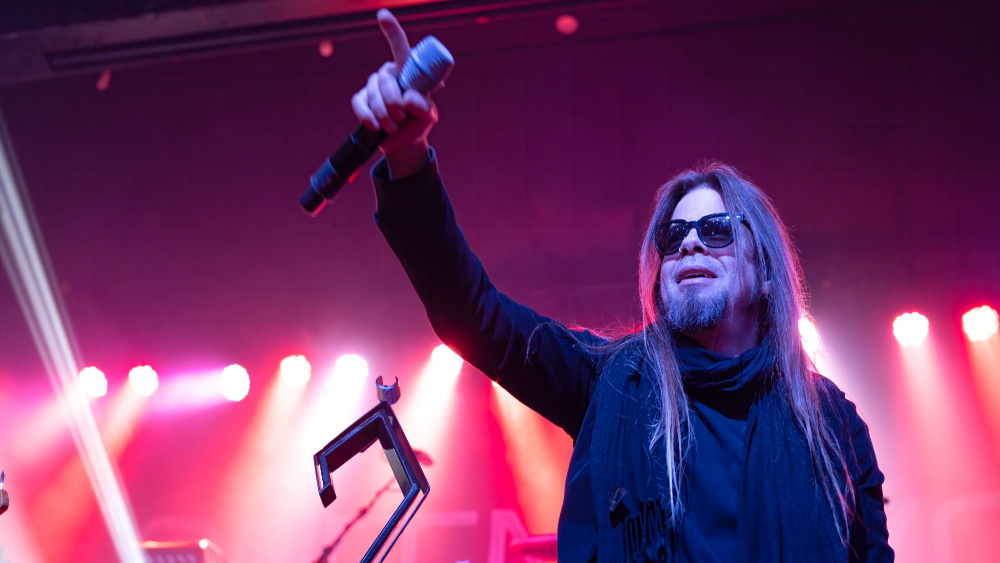 QUEENSRŸCHE have released the music video for their new track "Forest" from their upcoming album, "Digital Noise Alliance", which arrives on October 7th.
QUEENSRŸCHE said of the track: "The ballad of the album, 'Forest' embodies the sorrow of losing a loved one, trying to cope with such a profound loss, while occasionally feeling that person's presence around you and asking for a sign. It is a topic very relatable to people, as we will all at some point experience the great loss of a parent, child, sibling, spouse, or dear friend."
Following the release of "Digital Noise Alliance", QUEENSRŸCHE will hit the road to open for JUDAS PRIEST on their "50 Heavy Metal Years" tour.   Check out the official video for "Forest" – here.
Editorial credit: J.A. Dunbar / Shutterstock.com