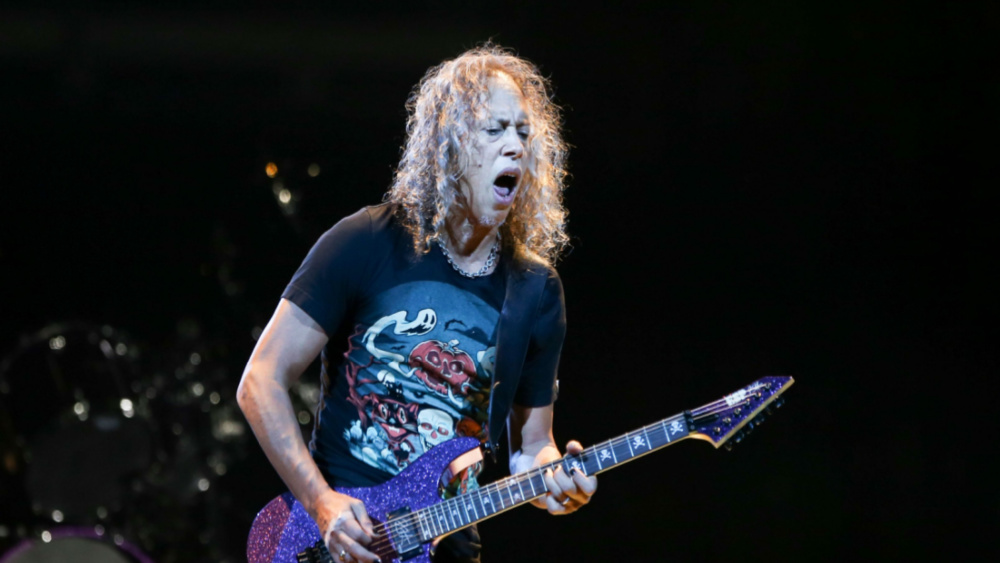 Metallica's classic song "Master of Puppets" has exploded in popularity over the last week with over 17 million Spotify downloads since the 'Stranger Things' season 4 finale was released July 1 on Netflix.
"Master of Puppets" first hit Spotify's Top 50-Global chart within a few days of the episode first being made available on Netflix.  The METALLICA classic had 426,623,861 Spotify downloads last week, and as of July 11, has 444,117,621 downloads and has an 80 percent popularity score.
Metallica thanked 'Stranger Things' for its use of "Master Of Puppets", posting on social media how honored they were to have their music involved in the massively popular hit show, and noting that they were "totally blown away" by the final episode.
Editorial credit: Debby Wong / Shutterstock.com