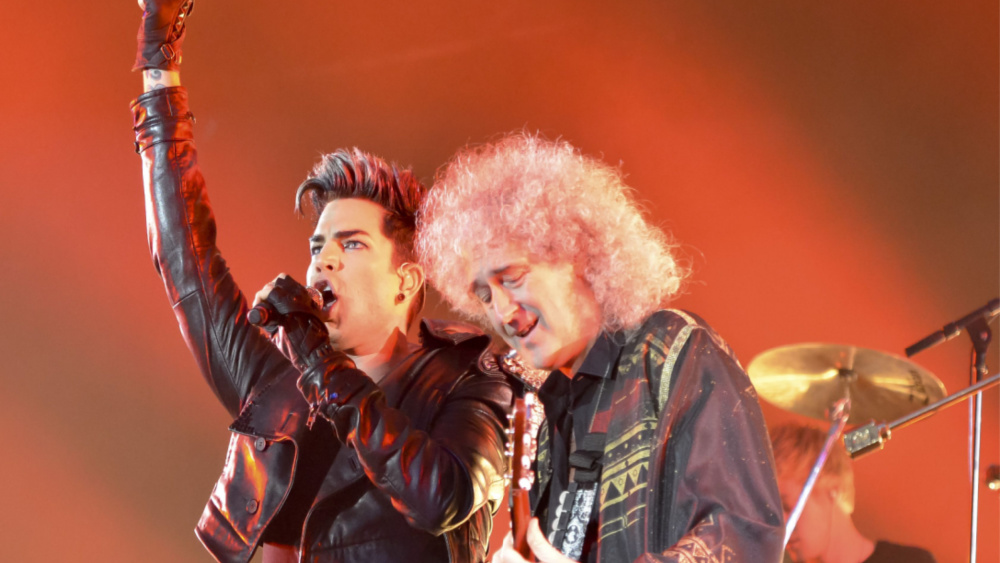 Queen + Adam Lambert have announced Rhapsody Over London, a new concert special that will premiere on July 24  and available to stream live and on-demand via Kiswe, an interactive streaming video platform.
Rhapsody Over London was filmed at the O2 Arena during last month's sold-out, 10-day run, and will also feature a live Q&A with Brian May, Roger Taylor and Lambert, who will field fan questions backstage from the Nokia Arena in Tampere, Finland, on the penultimate date of their Rhapsody Tour.
Tickets for Rhapsody Over London are currently available for two different showtimes, 11 a.m. EDT and 9 p.m. EDT, but the concert will be available to replay through July 31. Purchases will also include exclusive VOD packages, including the 2019 documentary The Show Must Go On, The Queen + Adam Lambert Story, which will be available for ticket holders to watch for two days before the concert. Tickets for the event are available to purchase now, while fans should submit their questions for the Q&A via video by July 19.
Editorial credit: Dziurek / Shutterstock.com