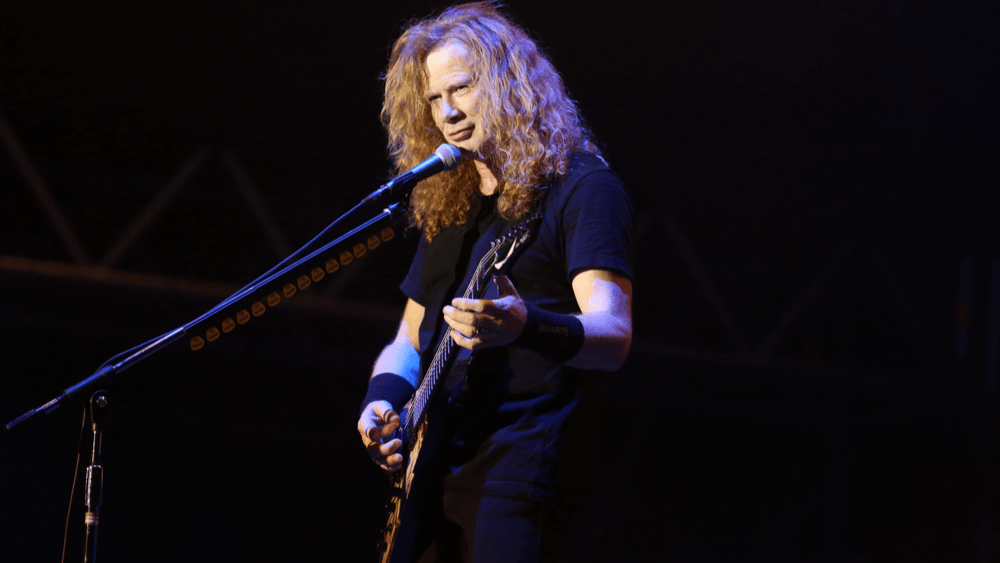 Megadeth announced their new album, titled The Sick, the Dying … and the Dead!, will arrive on Sept. 2. The LP's first single, "We'll Be Back," is available now; you can watch the video for the track – here.
The Sick, the Dying … and the Dead! will be available on CD, vinyl and cassette, as well as digitally. A limited-deluxe edition of the album is also available on vinyl with a lyrics and credits insert, a lenticular vinyl lithograph and a bonus 7-inch featuring "We'll Be Back" with the unreleased B-side "The Conjuring (Live)."
Dave Mustaine said in a press release:  "For the first time in a long time, everything that we needed on this record is right in its place. I can't wait for the public to get hold of this!"  The album, recorded at Mustaine's home studio in Nashville, marks the band's first album since 2016's Dystopia.
Megadeth is also currently on tour in Europe, but set to return to North America in August for a run of performances through October.
Editorial credit: bahadir aydin / Shutterstock.com