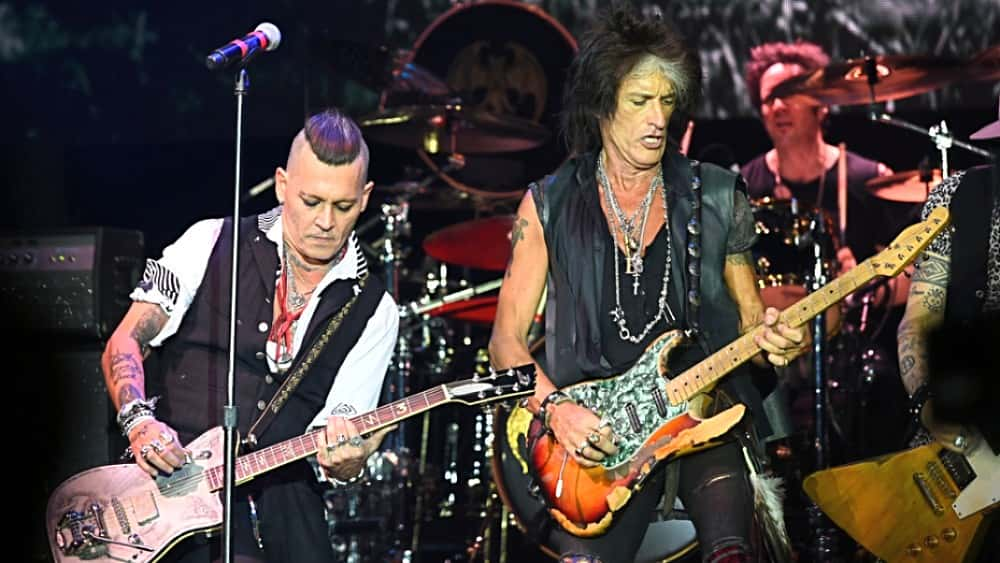 Johnny Depp is gearing up for an overseas tour with his Hollywood Vampires band- comprised of rock stars Joe Perry, Alice Cooper and Tommy Henriksen – announcing concert dates in Germany and Luxembourg for summer 2023.  Tickets go on sale Monday, June 27 at 11:00am CET.  Depp has been abroad doing performances with musician Jeff Beck in recent weeks.
The Hollywood Vampires canceled their tour back in March 2021 citing pandemic travel restrictions, saying in a statement at the time: "We are beyond disappointed to announce that the Hollywood Vampires must cancel our rescheduled U.K./European tour this summer. We kept trying to make it happen, but unfortunately due to the uncertainty of COVID-19 travel restrictions, it is just not possible. Thank you for understanding, and we WILL be back rocking with you once the world returns to normal!"
For tickets, info and more visit: www.HollywoodVampires.com.
Editorial credit: nearchos / Shutterstock.com