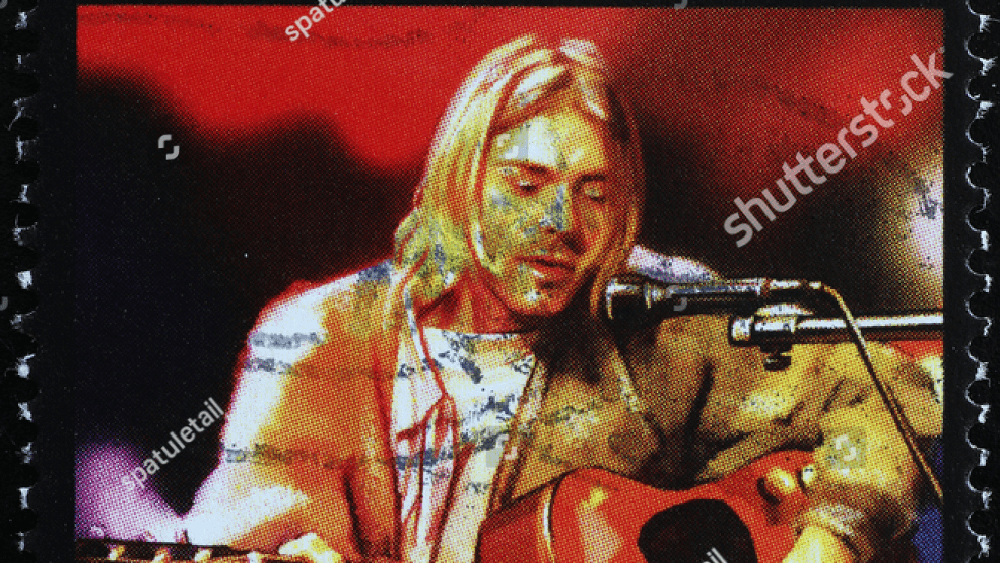 Kurt Cobain's legendary 1969 Fender Mustang electric guitar from Nirvana's landmark 1991 music video, "Smells Like Teen Spirit" was auctioned for nearly $5 million at Julien's Auctions. The guitar was sold to the Jim Irsay Collection of Indianapolis in a bidding war among collectors from all over the world who participated in the online and over-the-phone auction. The guitar sold for approximately $4.5 million, far surpassing its original estimate of $600,000.
The guitar was also used in the recording studio during both the "Nevermind" and "In Utero" recording sessions, as well as numerous prominent live performances. Cobain considered the left-handed guitar one of his favorite 'go-to' guitars. Cobain said in a final interview: "I'm left-handed, and it's not very easy to find reasonably priced, high-quality left-handed guitars. But out of all the guitars in the whole world, the Fender Mustang is my favorite. I've only owned two of them."
In support of Mental Health Awareness Month, the Cobain family is donating a portion of the proceeds from the guitar sale and other select Cobain items to Kicking The Stigma, the Irsays' initiative to raise awareness about mental health disorders and remove the stigma associated with these illnesses. Other Cobain items that sold at auction included Cobain's 1965 "Baby Blue" Dodge Dart 170 4-door sedan, which came from Kurt's sister, Kim Cobain, who has owned the car for the last 28 years. The Dodge is the only known surviving car that was owned and driven by Kurt Cobain and it sold for approximately $375,000. Cobain's personally drawn 1985 Iron Maiden "Killers" skateboard deck artwork, featuring the Iron Maiden mascot "Eddie." also sold with an added NFT for $35,200. And Cobain's original artwork of Michael Jackson plus NFT accompanying the physical item sold for $87,500.
Editorial credit: spatuletail / Shutterstock.com