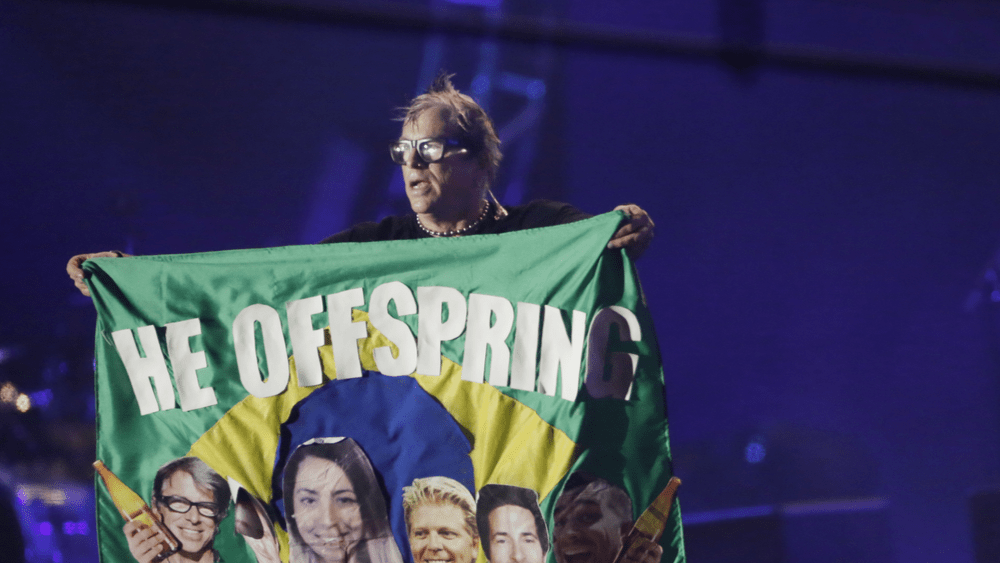 The Offspring have shared the animated video for their new single "Behind Your Walls," directed and animated by Jeb Hardwick, who worked closely with lead singer and songwriter Dexter Holland.
Said Hardwick: "The song evoked a sense of a couple trying to connect through emotional barriers that had been building over timeI wanted to take that prompt and turn it into a dark fairytale, a sort of dystopian take on the classical storytelling structure of writers like the Brothers Grimm. I wanted the video to have an ambiguous dreamlike aesthetic to it, so I was keen to take away some of the sharpness and crispness usually associated with CGI and give a sense of it being somewhere between a moving painting and a 1920s German Expressionist film."
The Offspring are currently on tour in support of their most recent album, Let the Bad Times Roll.   The band has also confirmed appearances at summer festivals throughout Europe, Japan, and Brazil.
Take a look at the video for "Behind Your Walls" – here.
Editorial credit: Antonio Scorza / Shutterstock.com