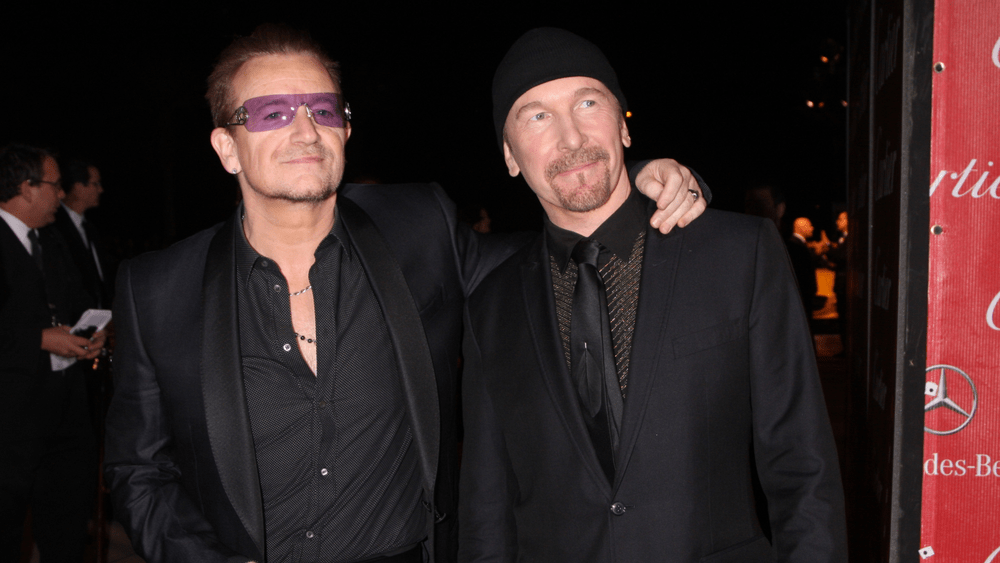 Bono and The Edge of the rock band U2 performed a surprise acoustic concert in Kyiv on Sunday, at the invitation of Ukrainian President Volodymyr Zelenskyy.
The duo posted on Twitter: "President @ZelenskyyUa invited us to perform in Kyiv as a show of solidarity with the Ukrainian people and so that's what we've come to do."   The artists performed for 40 minutes in a makeshift bomb shelter in the Khreshchatyk train station to a crowd of about 100 people as air raid sirens could be heard in the background. Bono told the crowd: "Really there's nowhere in the whole world that we'd rather be today than in the great city of Kyiv. The people in Ukraine are not just fighting for your own freedom, you are fighting for all of us who love freedom." 
Videos posted to social media show that Bono and The Edge performed U2's 'Sunday Bloody Sunday' and brought Ukrainian soldier Taras Topolya to the stage to help them sing a cover of Stand By Me by Ben E. King.  Before becoming a soldier, Topolya was the singer for the band Antytila in Ukraine. Other songs performed during the concert include U2 hits With Or Without You and Desire.
Editorial credit: Kathy Hutchins / Shutterstock.com