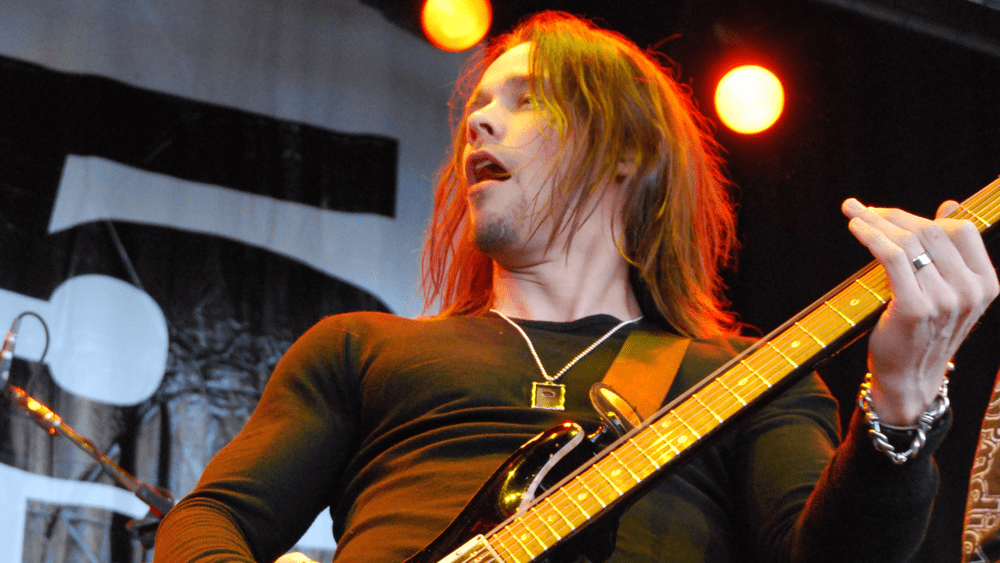 Alter Bridge's Mark Tremonti recently revealed that the band have selected the title and release date for their upcoming full-length album. According to Tremonti, the new album will be called "Pawns & Kings" and arrive on Oct. 14 via Napalm Records. Said Tremonti: "The Alter Bridge record will be getting mixed (while I'm touring with Tremonti in Europe)." 
Tremonti is also releasing an album of Frank Sinatra covers called "Tremonti Sings Sinatra" for charity, and has a live show coming up in support of the new Sinatra album. The sold-out event is a special charity benefit in Florida with musicians from Frank Sinatra's actual band.  Tremonti says he hopes to schedule more shows with members of Sinatra's band in support of the album. "Tremonti Sings Sinatra" drops on May 27.
You can find Tremonti's tour dates and other information on his official website.
Editorial credit: photohazard / Shutterstock.com