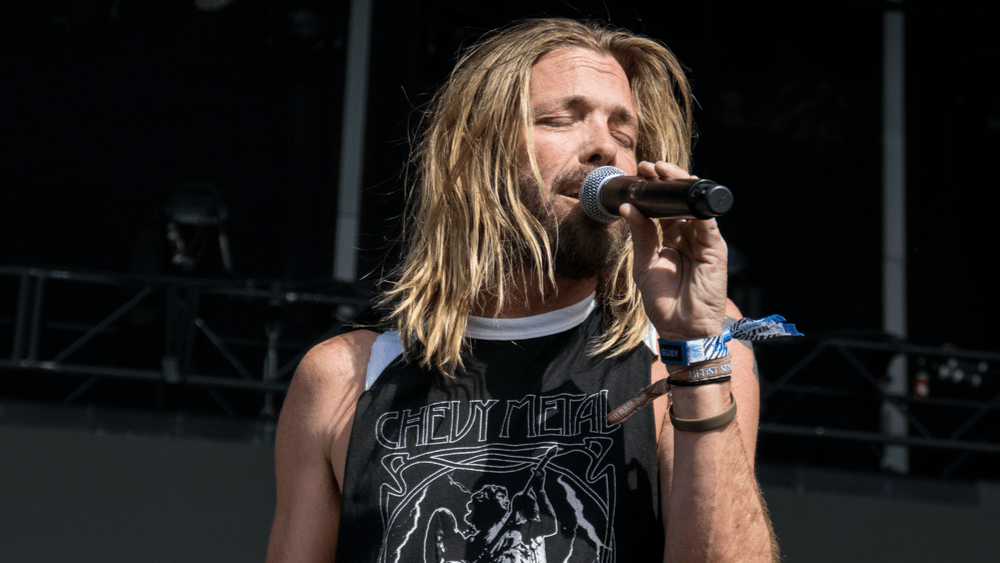 The late Foo Fighters drummer Taylor Hawkins is featured on a new Johnny Winter cover. The rendition is a part of the 'Brother Johnny' covers album put together by Winter's younger brother, Edgar Winter.
The track "Guess I'll Go Away" features Hawkins on lead vocals, and Edgar said: "I had only just met Taylor, and barely got to know him, but I was so impressed by his sincerity, positive energy, and pure enthusiasm. He had a unique spontaneous style different from anyone I've ever worked with before. I can be very opinionated—but as soon as heard what he was doing, I knew it was best to step back, stay out of the way, and let him do his thing. That session was an experience I will never forget. When I tried to open a business discussion, he simply would not hear of it. He said—I don't want ANYTHING for doing this, I just want'a get out there and Rock. And Rock HE DID! I don't know if it was out of respect for Johnny, a desire to help me in what I was doing, compassion for the nature of the project, or his friendship with [engineer and producer Ross Hogarth]. Most probably all these things—but whatever it was, he gave it His ALL!"
'Brother Johnny' is out now.  You can take a a listen to Taylor on the cover or 'Guess I'll Go Away" – here.
Editorial credit: agwilson / Shutterstock.com