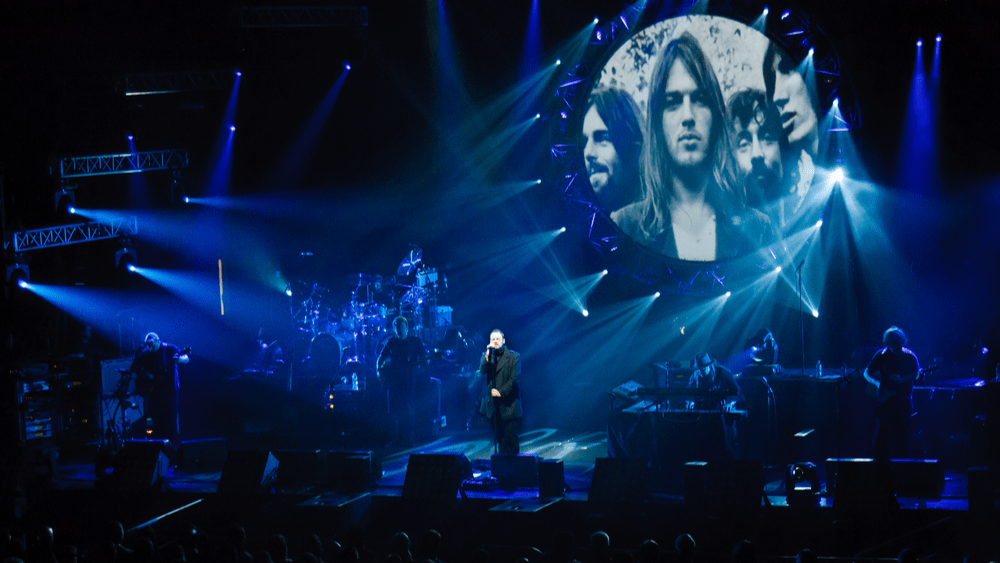 Pink Floyd have released a new song in support of the people of Ukraine titled "Hey Hey Rise Up."  "Hey Hey Rise Up" marks the first new original music Pink Floyd have recorded together since their 1994 album The Division Bell.
"Hey Hey Rise Up" features David Gilmour and Nick Mason, as well as bassist Guy Pratt and keyboardist Nitin Sawhney. Andriy Khlyvnyuk of the Ukrainian band 'Boombox' contributes vocals. The band recorded the song on March 30 and pulled Khlyvnyuk's vocals from an Instagram post of him singing in Kyiv's Sofiyskaya Square.  The song title is inspired by the lyrics to "The Red Viburnum in the Meadow," a Ukrainian protest song written during World War I, which Khlyvnyuk was singing in the video. The last line of the song translates to "Hey, hey, rise up and rejoice."
Check out the video for 'Hey Hey Rise Up' – here.
Editorial credit: Tatsiana Amelina / Shutterstock.com