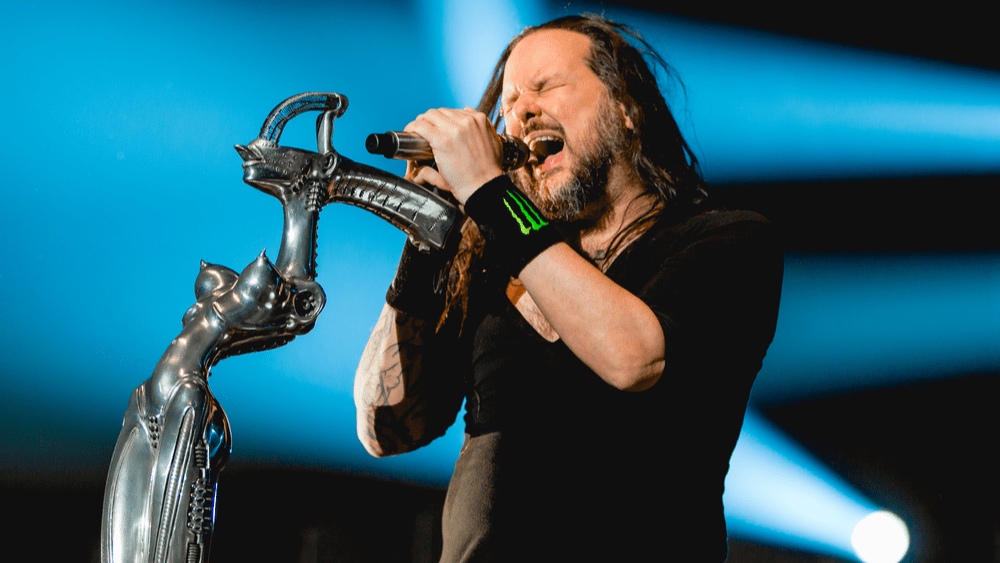 Korn and Evanescence have announced that they will be launching a co-headlining tour across the US this summer. Both bands teased the big news earlier this week on social media by posting the same cryptic video by Nate Hill.
The 18-city run — with soon-to-be-announced special guests — will kick-off on August 16 at Ball Arena in Denver, CO, making stops across the US in Boston, Chicago, Houston and more before wrapping up in Ridgefield, WA on September 16. Korn and Evanescence previously toured together back in 2007, on Korn's Family Values Tour.
Korn frontman Jonathan Davis said: "We're looking forward to going on tour this summer and bringing our friends, Evanescence, out. Whenever Amy comes to one of our shows, I always love seeing her on the side of the stage watching the whole set and rocking out. We're gonna have a great time on this tour, and we can't wait to see you there."
Evanescence vocalist Amy Lee added, "I fell hard into Korn's music in high school. It was an inspiration during the formation of my own band. The chances we've had to play together over the years are special, a part of our history. They remain one of the best live bands I've ever seen. It's an honor and a thrill to go out with our friends again, our first full tour together since '07. We're all really looking forward to this."
Tickets and VIP Packages go on sale starting Friday, April 8 at 10am local time – click here for more information.
Editorial credit: Tony Norkus / Shutterstock.com