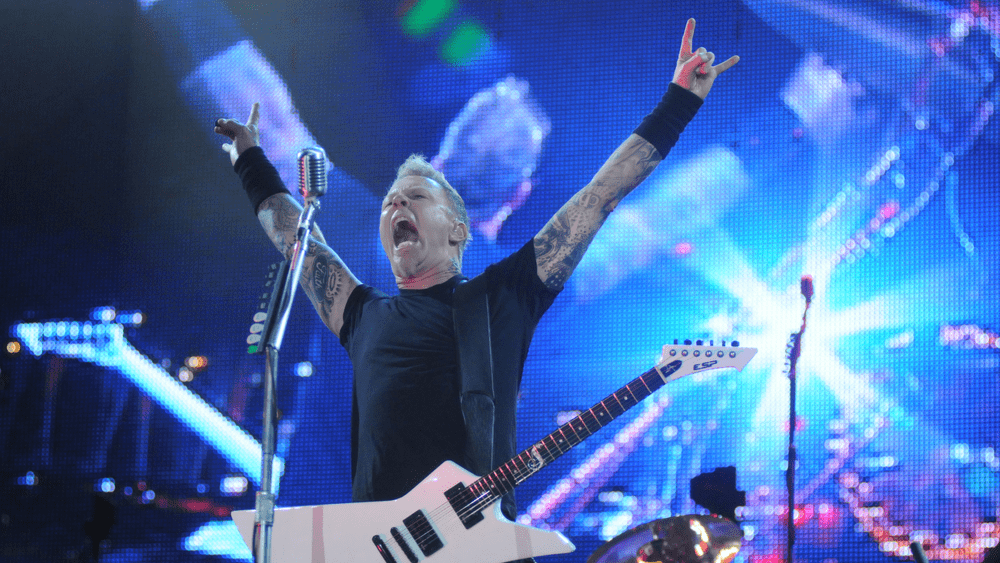 The Lollapalooza festival has announced their 2022 lineup. The annual Chicago summer fest will feature headliners Metallica, Green Day, Dua Lipa, and J. Cole.  Also set to appear at the festival are Doja Cat, Machine Gun Kelly, Lil Baby, and Kygo, along with more than 150 additional acts. Jane's Addiction are listed as special guests.
Green Day posted on social media: ""Oh heyyy, Chicago!  Making our return to headline Lollapalooza for the first time since 2010. Can't wait to kick it at Grant Park."   Metallica said in a statement: "Has it really been seven years since we hit the stage at Grant Park in Chicago?!?! It's about time that drought ends. We're excited to announce that we'll be headlining one of the nights during this summer's four-day extravaganza at Lollapalooza in Chicago, July 28 – 31."
Lollapalooza 2022 will be held in Chicago's Grant Park from July 28–31. The festival celebrated its 30th anniversary last year with 385,000 fans in attendance, the first music gathering of its size to take place in the U.S. following the start of the COVID-19 pandemic.
Four-day tickets on sale now.  For the full lineup and ticket info, head to lollapalooza.com.
Editorial credit: A.RICARDO / Shutterstock.com