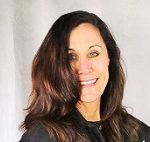 February Sucks…… but does it have to?
Here we are, in the dead of winter.  Usually, this time of year we start "thinking Spring", looking forward to Opening Day, and planning our summer vacations.  However, while 2021 is still attached to the uncertainty of 2020, it's hard to do anything but plan what you're making for dinner.  Rather than curl up in a ball under the covers until we can actually go to the beach, why not get creative and think outside the box with a few of these winter-doldrum ideas!
~Get off the couch and visit the National Aquarium!  It's not the "Baltimore" Aquarium – it's the "NATIONAL" Aquarium which means it's a pretty big deal and it's right in our backyard.  My daughter is an aquarium member so she took me recently and I'm impressed with how it's expanded in just the 2 years since my last visit.  You're not just looking at fishies – there's sharks, crocodiles, dolphins, even a two-toed sloth!  The Aquarium offers ½ price tickets on Friday after 5pm and you can even book a sleepover for the whole family!
~Take a trip to Boordy Vineyards…The oldest Maryland winery is about 30 minutes from downtown Baltimore in Hydes, MD. Wines, champagne and port are crafted in the 19th century barn.  Reservations are required on the weekend, but Boordy is open 7 days a week with a food truck on site Saturdays and Sundays.
~Spend a weekend away from the dust in your home!  Lots of hotels are offering winter deals to encourage people to "get away" yet stay close to home.  If you need a break from your home and all the chores attached to it, now is a great time to get a reasonable rate on a hotel stay where someone else can make your food and make your bed.  If something comes up after you book your room, Marriott has extended its 24-hour cancellation policy through March, with other hotel chains to most likely follow suit.  https://www.visitmaryland.org/article/holiday-deals
~Forget the boring gym and get a work out throwing axes!  You'll also burn off a little mental stress at Urban Axes in Baltimore.  Turns out, the sport of axe throwing was invented about 5 minutes after the 1st axe was created.  Why?  Because it's fun!  Grab some friends and get into some friendly competition there on N. Haven Street.  It's also perfect for birthday parties, team-building events, reunions, or you can get signed up for an 8-week league there.  Walk-ins are welcome, however reservations are recommended.  
~How about taking the Romance up a notch?  Tis' the loving month of St Valentine, so why not step out of your comfort zone and learn to dance with your partner?  That was my only regret in planning my wedding.  I just assumed my spouse would know how to dance.  Wrong!  Check out this link and put "learn how to salsa" on your bucket list for 2021! 
….Stay warm, stay creative and stay positive!   Spring/Summer and all the outdoor activities that go with the warmer seasons will be here soon enough. 
~Colleen
Hit me up!
Colleen Carew, Mornings 6-10AM

 Email here

 Facebook here