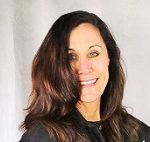 Let's talk Turkey!
Before we do, let's talk about the preparations for your Thanksgiving Day 2020.  Obviously, some changes……
»The 94th Annual Macy's Thanksgiving Day Parade will be on a much smaller scale this year.  Instead of the usual 2.5 mile parade route, all performances will take place in Herald Square by the Macy's flagship store.  Regional marching bands who were slated to appear this year will perform in the parade next year instead.  The balloons will only float down 1 block and they will be pulled by utility vehicles this year rather than by uniformed handlers.  The Broadway performances from Hamilton, Mean Girls and Jagged Little Pill will be pre-taped and featured in the production that will air from 9am-noon Thanksgiving morning on NBC.
»Your football fix this year has the usual 3 matchups on Thanksgiving with just a few, if any, fans in the stands.   1)  Houston Texans and Detroit Lions…..  The Lions have played 80 Thanksgiving games in franchise history.  They are 37-4-2 in those matchups.  This is the 2nd time that the Lions and Texans play each other on Thanksgiving.  The Texans won the last one 34-31 in overtime back in 2012.   Watch it at 12:30 on CBS.  2)  Washington is at Dallas and it's their 10th Thanksgiving Day matchup.  The Cowboys are 8-1 in those games and you can watch it at 4:30 on Fox.  3)  The Steelers host our Ravens and it's the 3rd time Baltimore will play on Thanksgiving – they won 22-20 on Thanksgiving 2013.  This will be The Steelers 9th appearance on Thanksgiving.  All eyes will be watching NBC at 8:20pm.
»Zoom announced it will be lifting it's 40 minute limit on free calls for Thanksgiving this year.  You won't have to cut your family time short with the Thanksgiving Zoom between 12am November 26th until 6am on November 27th.
»There will be quite a few more stores that will close on Thanksgiving than in years past in order to give people more time to spend with their families.  Here's a list of those closures:  https://bit.ly/3pFdthA
»Thanksgiving is the start of the Holiday Season and it's bound to play out differently this year.  Check HERE for a list of Holiday happenings (and cancellations) for the 2020 season: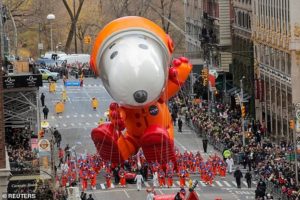 Colleen Carew, Mornings 6-10AM

 Email here

 Facebook here