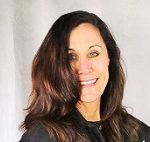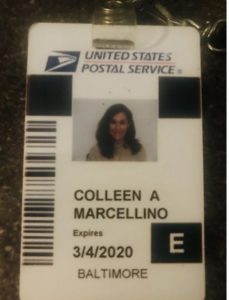 Here's something you probably didn't know about me…. I was once a mail carrier for the United
States Postal Service. Yup – I not only deliver music to your ears every day, but I have
experience delivering packages for the USPS. It started out as a Sunday gig to get Amazon
packages delivered to people on Delmarva. I drove the cute little mail truck, which confused a
lot of people in that mail is not delivered on Sundays, so they were surprised to see me.
Amazon didn't have the fleet of trucks they do now, so they relied on the USPS to assist with
the Sunday deliveries. After 2 months of that, I decided to take on a few more routes. I went for
more Postal training and then picked up a part-time delivery route in West Ocean City/Berlin,
MD. Over the course of 6 months working in the mail room and making deliveries – here's a few
things I learned:
1) Postal workers are not Federal Employees, however it's a job under the Federal
"umbrella" so you do receive federal benefits if you are a full-time employee.                                                                                           
2) The 1st Woman postmaster in the U.S. came from Baltimore. Mary Katherine Goddard
was appointed by Benjamin Franklin in July,1775.                                                                                                                                      
3) The postal service receives zero tax dollars for operating expenses. Instead,
they rely on the sale of postage, products, and services to fund everything.                                                                                                    
4) USPS employees take the same Oath of Office as the President does.                                                                                                
5) Both UPS and Fedex pay the Postal Service to deliver hundreds of millions
of their ground packages. Meanwhile USPS pays UPS and Fedex for air
transportation.                                                                                                                                                                                             
6) The Postal Service has the Nation's largest retail network – bigger than
McDonalds, Starbucks and Walmart combined, domestically.                                                                                                                    
7) All mail carriers start out part time. Either as an ARC (Assistant Rural
Carrier) who works Sundays and Holidays or an RCA (Rural Carrier
Assistant) who will get the hours that ARC's do, plus fill in as a substitute
carrier for a specific route in the office.                                                                                                                                                       
8) The Postal Service processes & delivers over 472 million mail pieces daily.                                                                                         
9) The USPS has an American Postal Workers Union, however it is an option
not a requirement for each employee to join.                                                                                                                                              
10)After the US President and Vice President, the Postmaster General is the
next highest paid Federal Government Employee. (276,840 base salary)                                                                                                 
From personal experience, being a USPS employee is a tough gig. There's a lot
more to it than just cruising around putting mail in boxes, so the next time you
see your mail carrier, be sure and thank them for their service – a bottle of water
is always nice, too! And remember…. "Neither snow nor rain nor heat nor gloom of
night stays these couriers from the swift completion of their appointed rounds"
Hit me up!
Colleen Carew, Mornings 6-10AM

 Email here

 Facebook here