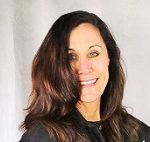 This is definitely going to be an Independence Day with a whole different look and feel.  While I was researching places that may still be setting off fireworks this year, I came across a few fun facts involving the 4th of July that I'd like to share with you…
*Only John Hancock actually signed the Declaration of Independence on July 4, 1776. All the others signed later.
*The stars on the original American flag were in a circle so all the Colonies would appear equal.
*The record for the largest firework display consisted of 66,326 fireworks and was achieved in Portugal back in 2006.
*At first, fireworks were just white and orange.  In the Middle Ages new colors were achieved by adding different salts.  The hardest color to create is blue.
*In Europe, Italy was the first Country to truly master and experiment with fireworks.   They started out using shells and loading them into canons and then shot them into the air.
*The very first Independence Day celebration that involved fireworks was July 4, 1777 in Philadelphia.
*The one State that completely bans all consumer fireworks is Massachusetts. (ironically, they were the first state to recognize July 4th as a holiday).
*According to actor Bill Pullman, the movie "Independence Day" was almost called "Doomsday."
*To celebrate this year, which is the 244th anniversary of the adoption of the U.S. Declaration of Independence, American adults will spend about 1 billion dollars on beer alone.
*3 U.S. Presidents have died on July 4th:  John Adams, Thomas Jefferson and James Monroe.  Coincidentally, Adams and Jefferson both died on July 4, 1826 – The 50th Anniversary of the Country they helped found.
*July 4th wasn't deemed a federal holiday until 1870 – nearly 100 years after the nation was founded.
*The oldest 4th of July parade was held in Bristol, Rhode Island in 1785.
*NYC has the biggest fireworks display with more than 75,000 individual shells which costs Macy's (the sponsor) an estimated 6 million dollars.  The show takes 55 crew members 10 days to set it up and includes 25 miles of cabling.
*Joey Chestnut holds the record for Major League Eating!  He's the 11-time winner of Nathan's Famous Hot Dog Eating Contest held each July 4th in Coney Island, NY.
A lot of the Annual July 4th celebrations and fireworks are going to be cancelled or rescheduled for later this year.  Stay updated at this website before you make plans:  https://bit.ly/2YgWXI2
Stay safe while celebrating this great Nation ~ HAPPY 4TH!!!!
Hit me up!
Colleen Carew, Mornings 6-10am

Email here

Facebook here