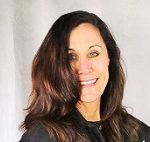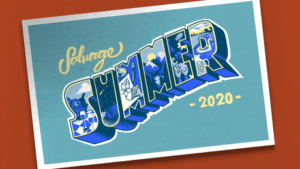 Post Pandemic Plans:
Usually this time of year I'm in planning mode – putting together lots of fun events that make for a memorable summer.  The bad news is that the concert portion of my planning is on hold.  I had to cancel a trip to Boston to see a friend's band play and I was super disappointed when my bucket list trip to New Orleans for Jazzfest was postponed.  However, weather is never cancelled, so hopefully we'll be able to enjoy a lot of warm sunshine for all the close-to-home activities.  The good news is I'll be able to save some money this travel-free summer and put it towards the "new normal" trips in 2021.  I've put together a few ideas here on how you can save money while you keep a positive frame of mind about the future…
#1- Avoid paying entry fees on certain dates at National Parks:  https://www.nps.gov/planyourvisit/fee-free-parks.htm
#2-If you search online for "third night free," you'll see dozens of hotels that give you the last night at no charge for stays of at least three nights.
#3-A lot of hotels and motels offer an array of free amenities to attract guests. Marriott's Residence Inn delivers groceries to your room, Kimpton Hotels lends you a bike, and Hard Rock Hotel lets you borrow a Fender guitar. For a list, see GoBankingRates.com/saving-money/hotels/things-hotel-give-free.
#4-If you hold a Bank of America, Merrill Lynch or U.S. Trust credit or debit card, stop by BankofAmerica.com and do a search for "museums on us." The companies offer cardholders one free admission to participating museums around the country on the first full weekend of each month.
#5-At Repair Café events — held nationwide, usually about once a month — volunteer coaches help you fix small appliances, furniture, lamps or whatever else you can carry in. Find the nearest one at RepairCafe.org/en/visit.  Or go online to Fixya.com to get no-cost expert advice for fixing just about anything.
#6-Set up a free pet health exam at your local VCA Animal Hospital, which has 800 locations in the U.S. and Canada. Visit vcahospitals.com/free-pet-exam.
#7-Score a free beverage at Starbucks if it's your birthday and you're a rewards member. Baskin-Robbins gives you a free scoop of ice cream if you have an account with them.     https://bit.ly/2ZCmTQt    
#8-This site has more than 10,000 items of clothing and accessories that its members can swap for just the cost of postage. See something you like? Offer a piece of clothing in exchange.  www.RehashClothes.com
Hit me up!
Colleen Carew, Mornings 6-10am

Email here

Facebook here