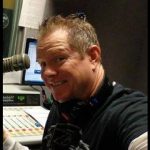 We still call them Ours…and how great that really is.
I've lost track of how many times a friend or someone I met through the local  radio or music scene has said to me: "How come Crack The Sky didn't hit it big nationally?" or "Why didn't Kix get the notoriety of bands like Poison or Cinderella?  I've spoken to most members of these 2 area bands about this, and they're all pretty happy with how things worked out.  Both still tour regularly and had some success on the national level.  You can put the The Ravyns, DC Star, Bootcamp, Face Dancer and Child's Play into that group too.  All the bands had abbreviated popularity on US radio or MTV, but were always attached to the Baltimore area, even if all of the bandmembers were not originally from crabtown.  Some had big record label support too like Atlantic, Capitol, MCA and Chrysalis.  They performed in our area before, while and after the national industry took notice, at clubs like The Seagull, Maxwell's, Hammerjacks and Sandbar/Network.  We were always here for them, and they always came back.
Most towns have their artists that should've been bigger.  Look at Cleveland's Michael Stanley Band, the band Stranger from Tampa or Lillian Axe from New Orleans.  They all flirted with fame just like the bands we like to call our own.
Ask local fans of The Ravyns, Kix or Crack the Sky how easy it is to get access to their favorite bands these days…I'll answer that in advance: Very Easy.
Whether you see one of these groups at a place like Rams Head Live or one of their members playing a small local bar, these guys are still bringin' it.  Hey, the 5 Ravyns are taking fans to England for a week in May for music and fun.  That's pretty good  access for a band that had one big album in 1984.
My point is: Don't beat yourself up on how huge these bands weren't…We love these bands…It would've been fantastic if a few of them hit it big.  But, I'm damn happy with the way it's all turned out so far.
Weeknights and The Acoustic Cafe
100.7 The Bay – Baltimore's Classic Rock