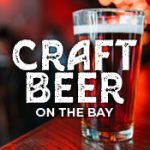 In the early 1980's, the beer industry began to change because of the very slow emergence of craft breweries.  At that time, and through most of the 1990's, these smaller breweries were known as microbreweries.  But the concept was the same for craft brewing then as it is now: brew rich and interesting beer.
As an increasing number of beer drinkers began gravitating towards microbreweries in the 80's and 90's, beers started to be released or even remarketed using the term microbrewed beer.  Unfortunately, the popularity of microbreweries led to some people getting into the brewing business with the goal of making money instead of making great beer.  By the mid-1990's, the number of bad microbreweries almost equaled the number of good ones with, essentially, a 50/50 chance of picking up a poorly made beer.  As consumers became wary of microbreweries, some breweries—even good ones—sold or went out of business.
But the truly great microbreweries survived those turbulent years and, as we entered the 2000's, the word "craft" became the operative word for describing high quality, carefully brewed beer.  While many of these breweries were microbreweries in size, the beer industry's focus was more on the care that went into making these beers—they were crafted, not just microbrewed. 
Small, or micro, breweries are still very much part of the craft beer culture in regards to the amount of beer these smaller craft breweries produce.  There is a growing brewery segment of the craft beer industry that refers to small production breweries that brew less than 2000 barrels of beer.  These breweries are known as nanobreweries and have taprooms, take-home beer and will often even distribute beer to pubs and liquor stores. Most nanobreweries produce no more than 3 barrels in each batch with some of the beers ending up as one-time releases and some becoming staples of the brewery. 
The nanobrewery concept fits perfectly into the core of craft brewing: creativity, inspiration and innovation.  Even large breweries like Sierra Nevada, Sam Adams, Troegs and Southern Tier have created a brewery within a brewery by establishing separate small batch nanobreweries at their facilities, allowing for experimentation and recipe development while still producing their most popular beers.
It's the weekend.  The Ravens are playing the Tennessee Titans tomorrow night.  It's a perfect time for a craft beer!
Cheers!
Jefferson
The Craft Beer Guy
Email: jward@thebayonline.com