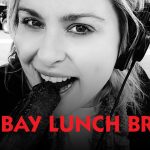 Your Requests Noon until 1 pm and your chance to win free food!

Your requests, text or call 410-584-100.7! 

 

Plus a chance to win a $100 gift certificate from a featured local restaurant. 

 

Keep track of each menu item Joanna Campbell gives you M-F at 12:25 pm. 

 

Be the correct caller at 410-584-1007 on Friday with all five items in Jo's order to win the $100 gift certificate!

 

Coming Soon: Alchemy Elements!